ESA's Virtual workshop on planetary missions - 11-12 January 2022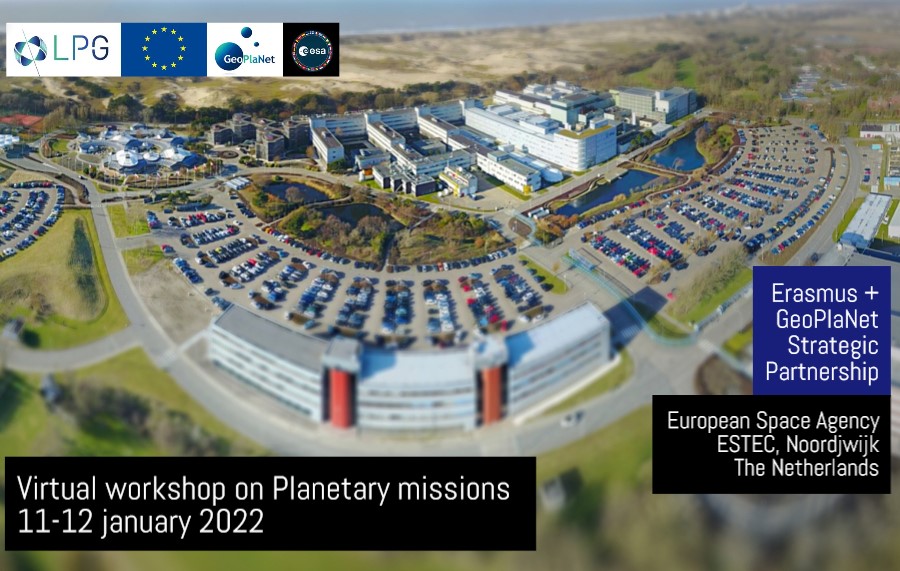 This workshop is aimed at the students and researchers from the Strategic Partnership Institutions as well as the institutes of the GeoPlaNet consortium.

>> Download programme
Class photo on Mars
GeoPlaNet International Week for VR in Geosciences (29 Nov. - 3 Dec. 2021)
NB : The videos of the Open Days are available upon request.
Contact : François Civet - fcivet@vr2planets.com
1. Open Days
(Monday 29/11 - Tuesday 30/11)
Open to all, register on
Eventbrite
!
Presentation of the state of the art of the 3D processing of imagery to create virtual terrains. The conference is split in 4 sessions:
Acquistion methods and 3D processing

Open databases and software

Educational applications

Scientific applications
Join us and attend presentations by international experts of planetary and Earth sciences from the European Space Agency (ESA), the French National Center for Space studies (CNES) and European universities !
2. Space Campus (for the Erasmus + Strategic Partnership's institutions):
- Training for trainers (Wednesday 1/12)
- Virtual Classroom (Thursday 2/12, Friday 3/12)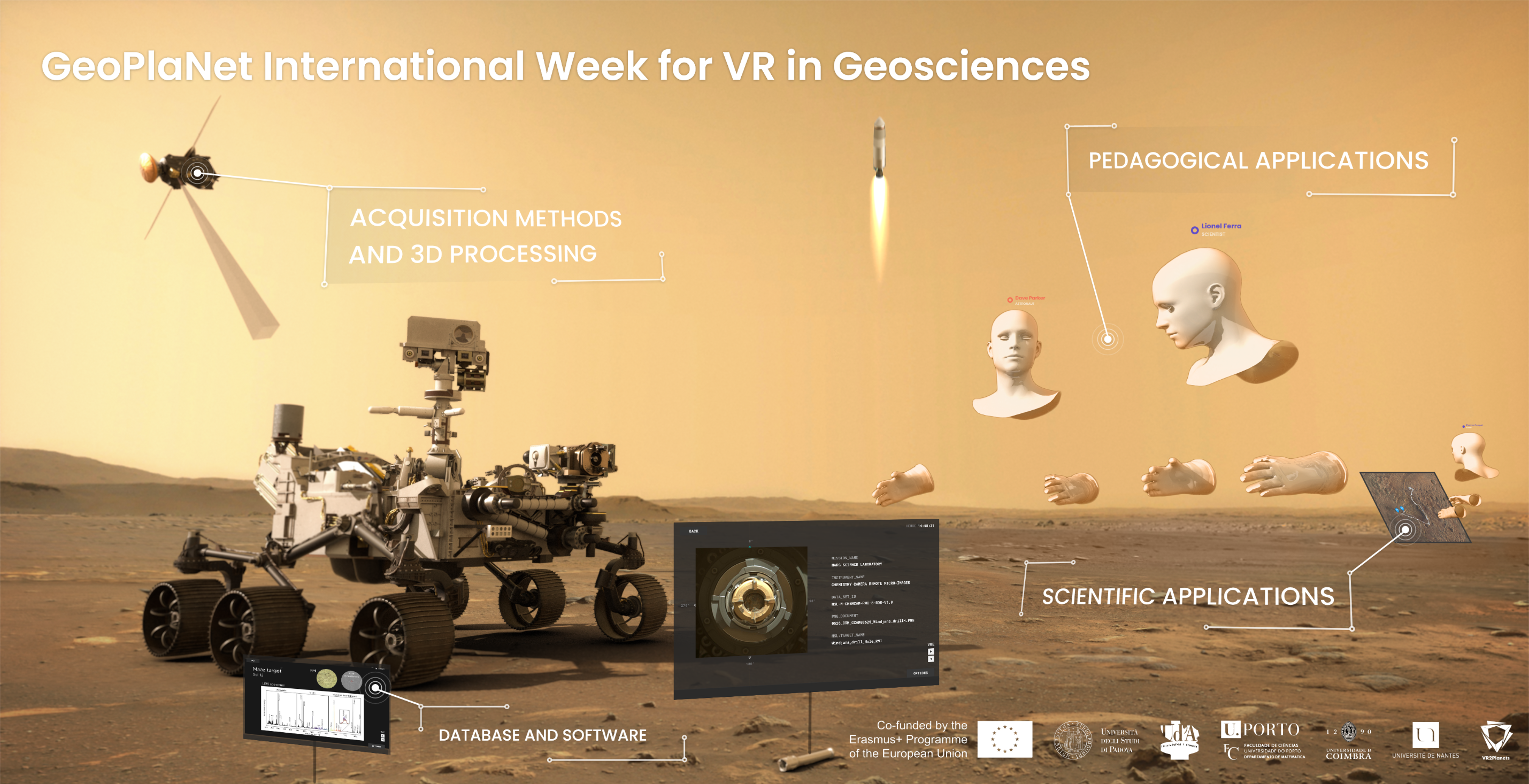 Sciences and Technologies for Space – a ground up overview
13-17 September 2021
The Online Workshop "Sciences and Technologies for Space – a ground up overview" was organized by the Universities of Coimbra and Porto in the framework of GeoPlaNet - SP Project.
The workshop "Sciences and Technologies for Space – a ground up overview" brought together the partner institutions of the GeoPlaNet consortium, representatives of technological enterprises operating in this sector, researchers in Space Sciences, high school graduates and higher education students. The bottom-up approach is intended to provide students with an overview of real problems and of how these are handled.
GeoPlaNet-SP Activities
The programme of activities and results will be gathered in 4
work packages
, containing education modules,
innovative tools
and intellectual outputs based on the joint and complementary expertise of the partners involved.
1. Employability

Surveys on employability in the space exploration sector, workshop gathering private companies and academics




2. Innovative training practices

Overview on existing educative practices and a focus on Virtual Reality technologies applied to the educative field in Planetary Geosciences with an international meeting for exchange of good practice, training for trainers and a video of the use case of VR applied in training




3. Habitability

Intensive week with international experts and educative material based on a this hot topic



4. Geological mapping
and planetary
analogues

Summer school and field trip experience with 6 intellectual outputs related to

comparative planetology, digital mapping and numerical modelling
Mis à jour le 10 February 2022 par Marie-Pierre JOUSSE.