1st ever class photo on Mars !
https://geoplanet-sp.eu/medias/photo/photo-de-groupe-sur-mars-carre_1638886765775-png
Du 07 December 2021 au 07 December 2023
The first class photo ever made on Mars, during the GeoPlaNet International Week for VR in Geosciences, 29 Nov.-3 Dec. 2021.
This virtual terrain session on Mars organised by VR2Planets gathered students and teachers from the 5 European Universities partners.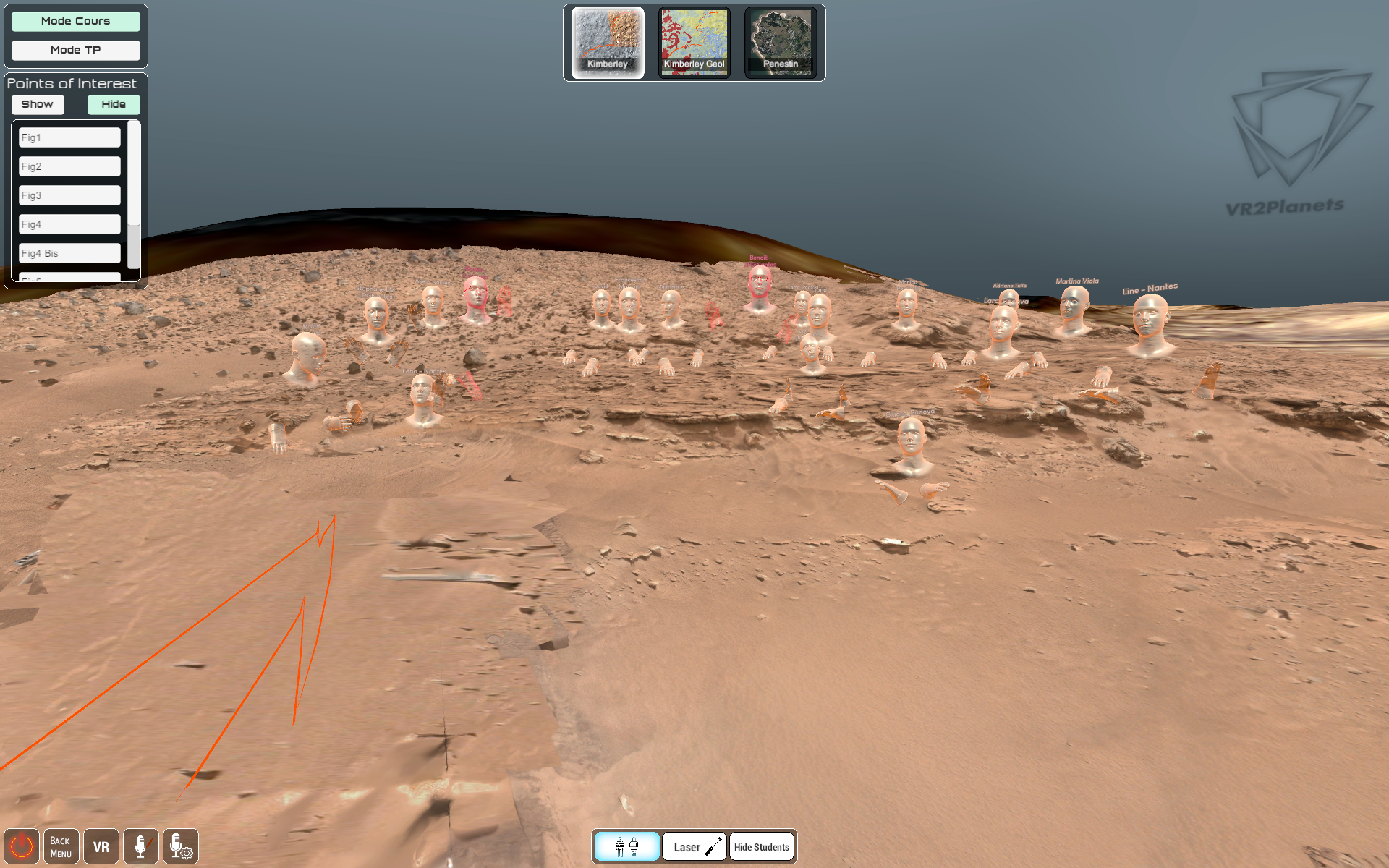 See event description in
activities
.
Mis à jour le 16 June 2022 - Marie-Pierre JOUSSE.